Personal Injury
Rhode Island & Massachusetts Personal Injury Lawyer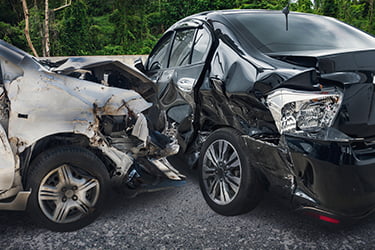 Get Maximum Compensation
The Law Office of Saikon Gbehan, LLC., is a full-service personal injury law firm. Attorney Gbehan is dedicated, and compassionate and fights hard to ensure that her clients are fully compensated for their injuries. As one of the best personal injury lawyers in Rhode Island and Massachusetts, Attorney Saikon Gbehan has a proven track record of successfully handling and resolving personal injury cases, including winning six-figure settlements. Our team has the skills and expertise to help you navigate through the stressful claims process. If you've been injured, contact us for immediate assistance.
You may have certain rights that need to be protected. There are a number of factors that play a role in the success of your injury case. It is important to protect yourself by speaking with an experienced personal injury lawyer before you talk to defense parties or insurance adjusters. Our legal team will immediately take over all communication with the insurance companies to protect your rights. This includes thoroughly investigating and documenting the facts of the case.
The Law Office of Saikon Gbehan, LLC. and staff are here to win your case and represent you from a legal standpoint, but we are also here for you in one of the most difficult times of your life to walk you through the entire process at a pace that is suitable for you. We are here to help in every way we can.
We Handle Other Personal Injury Matters
Our Rhode Island and Massachusetts auto accident attorney at the Law Office of Saikon Gbehan will provide you with the comprehensive support you need for your personal injury case and help you fight for the compensation you deserve.

Learn More

We've helped numerous families who suffer the loss of a loved one. We understand the hardships a family faces after a wrongful death and are dedicated to seeking fair compensation for these individuals.

Learn More

Property owners are responsible for keeping their premises free from hazards and defects that could cause harm to others. Contact the The Law Office of Saikon Gbehan, LLC. if you've been injured while on someone else's property.

Learn More
Call 1-888-STG2LAW or contact us online to schedule a consultation.