Dog Bite Accidents
Rhode Island and Massachusetts Dog Bite Attorney | Personal Injury Lawyer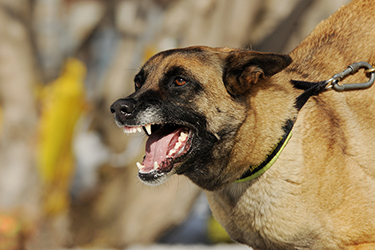 Approximately 4.7 million Americans are bitten by dogs each year. Of those, 800,000 seek medical attention and half of them are children. Of those injured, about 16 die. Those figures from the Centers for Disease Control are astonishing and highlight a pervasive problem in our country.
At the Law office of Saikon Gbehan, LLC., our experienced personal injury lawyer aggressively represents victims of dog bite cases in Rhode Island and Massachusetts to ensure they receive full compensation for their medical expenses.
Dog Bite Liability Laws
In Rhode Island and Massachusetts, dog owners face what is known as strict liability. This means that if their dog bites people or other pets, the owner is responsible for paying all medical or veterinary bills that stem from the incident, even if the owner had no prior knowledge that the dog would bite or cause injury. In other words, someone who has been injured by a dog does not need to show fault on the part of the owner. The law applies not only to dog bites, but to any injury a dog causes to another person or property damage caused by a dog.
In some dog-bite cases, damages cannot be recovered. If the victim provoked the dog or touched the dog after being warned that it was dangerous, recovery is more difficult, if not impossible. Likewise, anyone trespassing on private property generally may not recover for injuries caused by a dog encounter. At the The Law Office of Saikon Gbehan, LLC., we will determine the best legal strategy to win your case.
If you are bitten by a dog in Rhode Island or Massachusetts, you are entitled to aggressive representation by a skilled personal injury lawyer.