Truck Accidents
Rhode Island and Massachusetts Truck Accident Attorney | Personal Injury Lawyer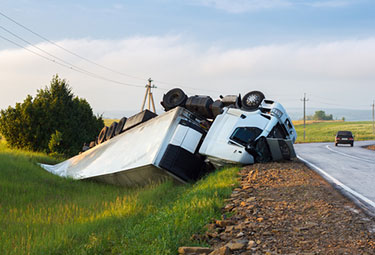 Trucking accidents have the potential to be catastrophic because of the massive size of 18-wheelers and other commercial vehicles. If you've been seriously injured or lost a loved one in a trucking accident, an experienced personal injury lawyer may be able to help you recover compensation for your losses. As one of the best truck accident attorneys in Rhode Island and Massachusetts, Attorney Saikon Gbehan has a proven track record of helping clients recover maximum compensation for their injuries.
Our dedicated Rhode Island and Massachusetts truck accident attorney at the The Law Office of Saikon Gbehan, LLC. is devoted to representing individuals and families who have suffered a serious injury or fatality. Tractor-trailer accident cases are more complex than other motor vehicle accidents because there may be multiple parties at fault, including the owner of the truck, the owner of the trailer, the company that packed the trailer, and the driver's employer. However, our team has the experience needed to navigate these complex claims.
We will treat you as if you are our only client. Our truck accident lawyer will meticulously investigate your case, interview witnesses, and aggressively represent your interests during settlement negotiations or trial. At the The Law Office of Saikon Gbehan, LLC., we successfully handle personal injury claims against large trucking companies and insurance carriers, and are well-versed in the Federal Motor Carrier Safety Regulations that may affect your claim.
Call us today at (401) 228-0001 for a consultation.