Pedestrian Accidents
Rhode Island and Massachusetts Pedestrian Accident Attorney | Personal Injury Lawyer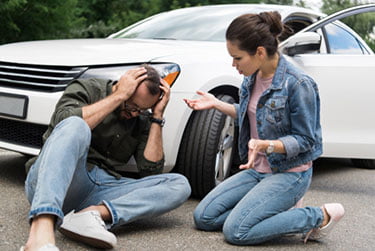 Every single day, thousands of innocent pedestrians are injured or killed due to the negligence of distracted or reckless drivers. A majority of automobile accidents involving pedestrians result in severe personal injury and even death. Our experienced Rhode Island and Massachusetts personal injury lawyer at the Law office of Saikon Gbehan, LLC. pursues every detail of a case and hires experts when necessary to ensure all of the facts are presented and the responsible party is held accountable. We pride ourselves on being compassionate and offering personalized representation to meet our clients' needs.
Pedestrians are often hit by drunk drivers, buses, trucks, and taxis. Pedestrian accidents most commonly occur when drivers fail to drive within posted speed limits, fail to stop at stop signs, use cell phones while driving, fail to yield the right of way to people walking on the road, or fail to follow other common traffic laws. Meanwhile, pedestrians and joggers are often stuck by negligent drivers when attempting to cross the street or crosswalk.
We understand the unique challenges pedestrians face when dealing with personal injury claims. Our skilled and knowledgeable Rhode Island and Massachusetts pedestrian accident lawyer can guide you through your pedestrian injury claim to ensure that you receive maximum compensation for your injuries.
Call us today at (401) 228-0001 to schedule your consultation.