Motorcycle Accidents
Experienced Rhode Island and Massachusetts Motorcycle Accident Attorney | Personal Injury Lawyer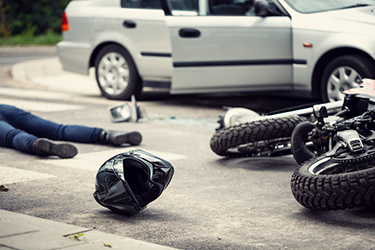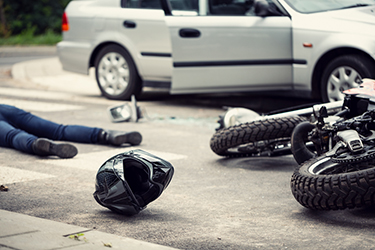 As motorcycles are becoming more and more popular in Rhode Island and Massachusetts, the number of motorcycle accidents is slowly rising every year. As a result, motorcyclists are at a heightened risk of serious bodily injury or death. With or without a helmet, the danger is the same. Motorcycle accidents account for a disproportionately higher rate of injury or death in comparison to other highway accidents.
Often, motorcycle accidents are caused by other motorists on the road rather than the motorcycle riders themselves. Motorcycle accidents are the result of a variety of factors, such as, defective motorcycle products, road hazards, weather, drunk drivers, and an inability to see motorcyclists on the road. Attorney Saikon Gbehan understands the dangers bikers face when other motorists and those responsible for the roads are negligent. Our personal injury law firm protects riders' interests when that negligence causes harm.
If you were injured or lost a loved one in a motorcycle accident, you may be entitled to compensation for medical bills, lost income, and other damages arising from the accident. Our experienced Rhode Island and Massachusetts motorcycle accident lawyer at the The Law Office of Saikon Gbehan, LLC. will compassionately represent your interests and aggressively fight for the compensation you deserve.
Call us today at (401) 228-0001 or fill out our online contact form to arrange a consultation.