Bicycle Accidents
Rhode Island and Massachusetts Bicycle Accident Attorney | Personal Injury Lawyer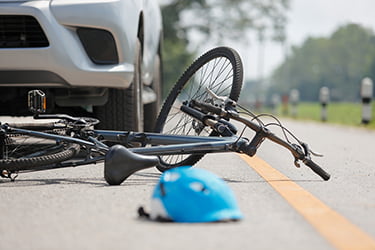 In Rhode Island and Massachusetts, many roads have inadequate bike lanes or shoulder, and drivers often ignore these protected spaces even when they are present. A serious bicycle accident can result in disabling injuries that affect every aspect of the victim's life. If you or a loved one has been injured – or even killed – in a bicycle-vehicle accident, you need the services of an experienced bicycle accident lawyer to help you maximize your chances of getting compensation.
Our Rhode Island and Massachusetts bicycle accident attorney at the The Law Office of Saikon Gbehan, LLC. will thoroughly evaluate your case to determine if you have a valid claim. We know what's at stake for you and your family. Our compassionate team will guide you through every stage of the claims process and will make sure the insurance company doesn't take advantage of you.
Contact us today to discuss your bicycle accident case.