Slip and Fall Accidents
Rhode Island and Massachusetts Slip and Fall Attorney | Personal Injury Lawyer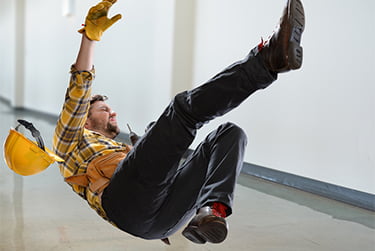 A trip or slip and fall accident can result in broken bones, soft tissue damage, brain injury, and many other serious injuries. Our aggressive Rhode Island and Massachusetts personal injury lawyer at the The Law Office of Saikon Gbehan, LLC. has the experience and skills to help you seek compensation for medical bills, lost income, pain and suffering and other damages. Our legal team is dedicated to your specific needs at all times. Schedule a consultation today by calling 1-855-STG2LAW.
A slip and fall can happen anywhere. An icy sidewalk or a spill in a grocery store could be all it takes to cause debilitating injuries. With a comprehensive knowledge of Rhode Island and Massachusetts premises liability laws, our team at the The Law Office of Saikon Gbehan, LLC. provide aggressive legal representation.
We handle various slip and fall cases, including:
Indoor slip and fall injuries;
Outdoor slip and fall injuries;
Slips and falls in supermarkets;
Slips and falls that occur on sidewalks and walkways;
Slips and falls caused by rain, snow, or sleet;
Slips and falls due to inadequate lighting or lack of handrails; and
Slips and falls on elevators or escalators.
Every slip and fall accident is unique. It's important that you find a Rhode Island and Massachusetts slip and fall attorney who will give your case personalized attention. Consult with an injury lawyer at the The Law Office of Saikon Gbehan, LLC. who understands slip and fall liability and will provide the best legal options for your specific circumstances.
If you have suffered a slip and fall injury, contact us today at (401)228-0001 to schedule a consultation.