Auto Accidents
Rhode Island and Massachusetts Auto Accident Attorney | Personal Injury Lawyer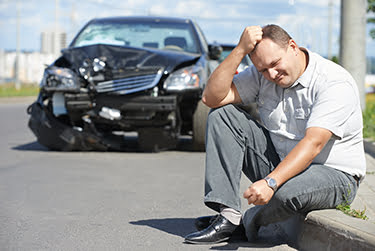 We understand the physical, emotional and financial impact of a serious car accident. Our team strives to provide accident victims with the counsel, support and resources they need to overcome any hurdle they may face with their personal injury matter. Our Rhode Island and Massachusetts car accident lawyer at the Law office of Saikon Gbehan, LLC. can help you navigate through the stressful claims process and fight for the compensation you deserve.
Our personal injury lawyer has a reputation for aggressive settlement negotiations and tough litigation. Attorney Gbehan has helped numerous accident victims successfully win their personal injury cases. She cares about her clients and helps them recover the maximum compensation from those who have harmed them. Call us today at 1-888-STG2LAW to learn more about how we could help you.
Types of Rhode Island and Massachusetts Car Accident Cases We Handle
The best car accident attorneys in Rhode Island and Massachusetts tend to be those who have successfully handled various claims. Each case is different, and it takes the experience of a knowledgeable personal injury lawyer to develop the best legal strategy to successfully handle the challenges standing between accident victims and a fair settlement.
At the The Law Office of Saikon Gbehan, LLC., we serve clients in the following types of auto accident cases:
Drunk Driving Accidents
Distracted Driving Accidents
Truck Accidents
Pedestrian Accidents
Motorcycle Accidents
Bicycle Accidents
Car Accidents Resulting in Catastrophic Injuries
Car Accidents Resulting in Wrongful Death
Hit and Run Accidents
Failure to Yield Accidents
Accidents Caused by Road Hazards
Tire Blowout Accidents
If your accident was caused by a negligent driver, you have the right to pursue compensation for your medical bills, lost wages, and other damages you have incurred as a result. Attorney Gbehan is dedicated to helping her clients receive justice and fairness through the highest monetary compensation available.
Contact us today at (401) 228-0001 to schedule your consultation.